You knew it was coming … and it's finally here! After seeing some of the camp-wide changes we're making this summer and then learning about all the new things happening in Junior Camp, it's now Intermediate Camp's turn for some updates! You've already waited long enough, so let's jump right in!
What could possibly be better than one head counselor? How about TWO head counselors! Josiah and Corinne are coming back to Highlander for their third and fourth summers respectively, and they cannot wait to make 2017 the best year ever!
Like Emily in Junior Camp, both Josiah and Corinne will be releasing a special theme for Intermediate Camp and designing accompanying t-shirts available ONLY for intermediate campers to purchase! Which division will have the best theme and t-shirt? The battle has already begun!
And speaking of battles, Intermediate Camp will enjoy some incredibly unique EP's this summer! For instance, they'll get to take each other on in a Highlander version of … Cupcake Wars! That's right, the famous culinary contest will find its way to Old Forge as intermediate campers challenge one another in a winner-take-all bakery battle!
But the battles (and the TV show spin-offs) won't stop there! Josiah is bringing a Survivor Late Night EP Contest to intermediate boys camp! In the wilderness of Camp Highlander, who will outwit, outplay and outlast all others to be the ultimate CH Survivor!?
Meanwhile, for girls camp, Corinne has created a one-of-a-kind Dive-In Movie Night EP! What could be more fun than splashing around in the pool under the starry, North Carolina sky while watching a movie with all of your best camp friends? (Oh, and did we mention a TON of delicious snacks?)
But it wouldn't be a true Highlander experience if you didn't get to explore the natural beauty and wonder of the mountains we call home! And so, this summer, intermediate campers will hike to some of the most amazing waterfalls that Western North Carolina has to offer. Rainbow Falls, Moore Cove Falls, Courthouse Falls, Triple Falls, High Falls, the list goes on and on!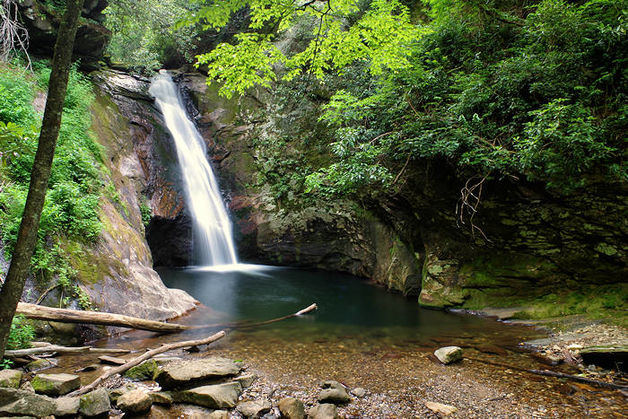 Now, of course, there are plenty more surprises in store for Intermediate Camp … we wouldn't want to spoil all the fun! We just wanted to let you know about a few of the additions we're bringing your way before you arrive on the mountain! From cupcakes to waterfalls, there's something special for everyone to enjoy in Intermediate Camp!