Meet Our Directors
Karl and Shelley Alexander, Owners
Karl and Shelley are thrilled to finally be living their dream of owning and operating a summer camp and making a positive difference in childrens' lives through camping. It was their background in camping as campers and counselors and their love for Western North Carolina that brought them home to Camp Highlander in 2000 all the way from Baton Rouge, Louisiana. They feel so blessed to have so many campers and staff join the camp family each summer.
Gaynell Tinsley, Jr., Director Emeritus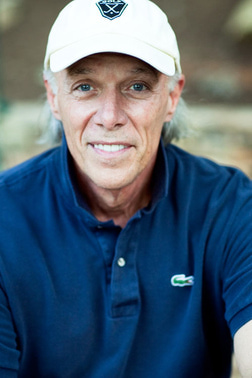 Gaynell graduated from Louisiana State University with a B.S. in Outdoor Education and Recreation. He joined Camp Blue Ridge in 1970 and has never left camping. When Pine Crest School moved Highlander to its current location in 1974, Gaynell joined the Highlander staff. He has held every type of job on camp including counselor, special events coordinator, evening program director, administrative co-director and became director in 1987. His biggest contribution to camp was making "EP" as the camp knows it today. The greatest gift Highlander has given him is his wife, Dany, former staff member, and their two sons Will and Steele.
"In my fourth decade with camp I realize that Highlander has been my life! It has kept me young and given me the opportunity to work with children and young adults in a caring environment. Highlander has given me the chance to make a difference in people's lives…it has given me, in a small way, a chance to make this a better world."
Melissa Fitzgerald, Camp Director
Melissa has been on staff at Camp Highlander since 2001. She oversees all aspects of camp, including campers and staff, while assisting her family in the direction, management and daily operations of Highlander. Melissa grew up going to camp in the mountains of North Carolina and she brings her love for children and passion for their growth to our mountain. To our parents she is a comfort, to our staff she is a friend and mentor and to our campers she is "everywhere."
Melissa and her husband, Bryan, live in the Asheville area with their two boys, Charlie and Carter, who have grown up at camp and are now Camp Highlander campers. As the camp director she knows the value of the summer camp experience, as a mother she is a testimony to the truth that "Camp gives kids a world of good."
"We have the greatest job in the world…making children smile. I have the honor of bringing the most creative, inspiring and loving staff into the lives of our campers, and they bring camp to life."
Mac Bishop, Assistant Director
Mac Bishop, a Communication and Sports Management Major from Marietta College joined the Highlander family in 2006. He has served as a cabin counselor for senior and intermediate boys camp, Head Male Counselor and joined the Leadership team as Activities Director in 2011. Mac now serves as our Assistant Director and is directly involved with staff, campers and all the daily operations at Camp Highlander. Serving children and watching them grow has always been a rewarding and integral part of Mac's life. Camp Highlander is honored to have "Big Mac" as part of our team.
"Camp Highlander has changed my life and I am so thankful for this magical mountain and to be a part of this family. I am excited to share this magic with our campers, parents, and staff!"
John G. Moss, Program Director
John Moss, a graduate of Louisiana State University, discovered his love for Camp Highlander in 2010. Since that time, he has worked as a senior camp counselor, mountain biking instructor and as Head Male Counselor. John joined the Highlander Leadership Team as Program Director in 2014, where he currently manages the many on and off camp activities and programs.
John's passion for fun and adventure fuel his love for camping and working with our staff and campers. As a Louisiana native who moved to Western North Carolina in 2005, John has an appreciation and fascination for the natural wonders of the majestic Western North Carolina landscape.
"Camp Highlander has given me more than I could ever have imagined and I look forward to sharing our mountain's gifts with others each and every day. This place will forever be HOME to me!"
Beth S. Lynch, Director of Communications
Beth Lynch, a native of Western North Carolina, joined the Highlander team in Spring of 2009. She is the first point of contact for Highlander families and is responsible for enrollment and correspondence throughout the year. She is mother to Colby, age 27 and Addie, age 19.
Beth has a MS in Psychology with a specialization in Leadership and Coaching. She uses her many years of experience in business operations and her education to serve our families in a personal and meaningful way.
"It is my joy and honor to help parents as they plan for their child's summer camp experience. I intentionally treat each situation and request like it is for my very own children. I do not take for granted the trust each parent places in our administrative team."